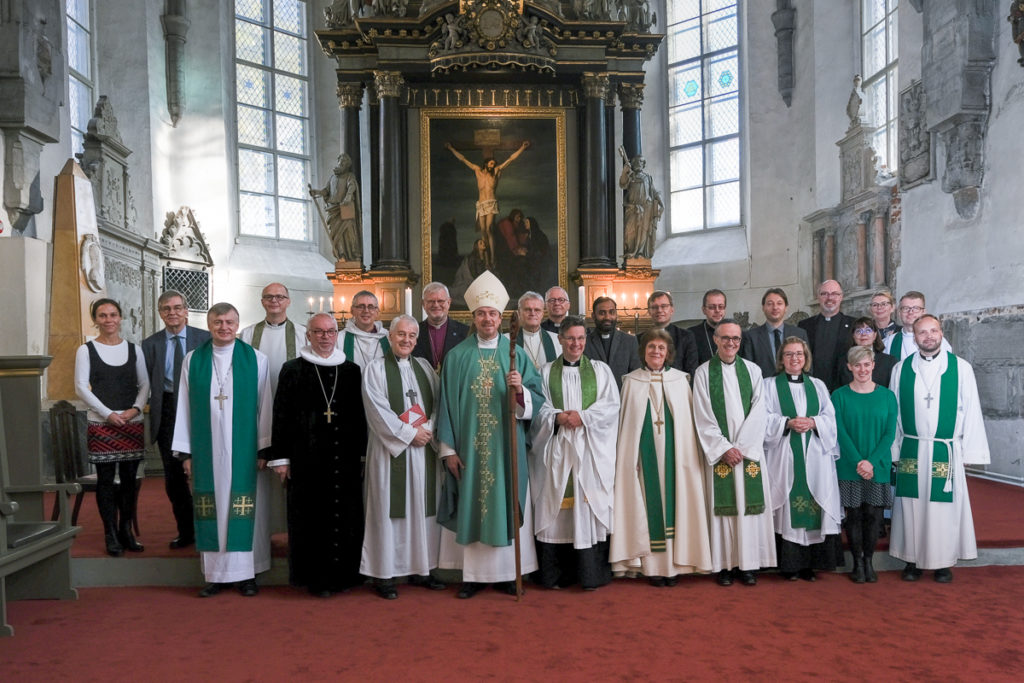 DEFINITION
The Porvoo Communion is a communion of 15 Anglican and Evangelical Lutheran churches in Europe. The communion was established in 1992 by a theological agreement entitled the Porvoo Common Statement which establishes full communion between and among these churches.
Who are the members of the Porvoo Communion?
Read about the latest news and upcoming events in the Porvoo Communion.
The Porvoo Declaration commits the churches which have signed it 'to share a common life' and 'to pray for and with one another'. An important way of doing this is to pray through the year for the Porvoo churches and their Dioceses. See the Porvoo Prayer Diary.
Liturgies from the Porvoo member churches. Click here
See documents, materials, liturgy and much more from the Porvoo Communion