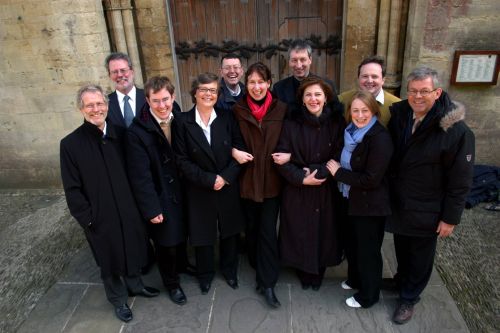 The People working in the field of communication met in Cardiff at the same time as the 
Church Leadership Consultation
 was held. After the meeting the following statement was issued:
As Archbishop KG Hammar reminded us during the 10th anniversary celebration in Llandaff Cathedral on Sunday 19th March, we have learnt much both from the things we have in common and those things that are different.
We have greatly appreciated our time together at the communicators' conference. It was an important opportunity to listen, to learn and to share experiences.
Communication is vital for the churches and we have realised how much we have to learn together and from each other. We recommend that a Porvoo church communicators' network should be established and a pattern of regular meetings put in place.
Future agenda priorities for both communication teams and church leaders should include:
1. communication strategy development
2. communication with young adults
3. the ways in which a dialogue between the church and popular culture can be utilized in mission and ministry.
Additional future agenda priorities for the communicators should include
1. the use of technological developments in mission
2. the further development of the Porvoo churches website in order to facilitate and encourage further exchange and cooperation.
We feel it is of benefit to hold the communicators' conference in parallel with the Church leaders' conferences. However we would emphasise the need for a greater exchange between both conferences if this were to occur.